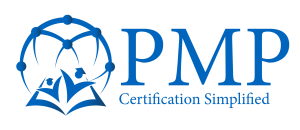 I have been working in the Project Management industry for a little over 23 years. And during this time, and especially when I was appearing for my first PMP exam, I noticed that a prerequisite for just appearing for the exam is to go over tons of study materials and then spend a huge portion of your day sifting through that material to grasp the concepts.
This usually brings up the feeling of "I don't think this will be enough". And we both are very familiar to the kinds of wild goose chases and diving down rabbit holes that follow afterwards.
The End Result: A loss of precious time that could have been used to further work on concepts that are essential for the PMP exam (or hanging out with your family!).
It's here I realized that I have enough professional experience to help people who are struggling with the PMP exam, and in order to make sure that they know where to look when studying the exam and to have a friend nearby to help them when they are not sure.
[cws_gpp_albums_gphotos access=own theme='list' results_page='pmp-training-photos']