Introduction
In this article, I will be talking about the experiences I have had with ERP Implementation Projects over the last 20 years of my professional life. The objective is to advise the best solution or guide on how to make sure that ERP Implementations do not go to waste and organizations can achieve the full transformation as planned and expected.
I have substantial experience strategizing ERP implementations and have been working with Oracle, SAP, Microsoft Dynamics and Odoo for the best part of my professional life.
What is an ERP?

An ERP (Enterprise Resource Planning) system is a software supporting multiple corporate functions from human resources to accounting, marketing, and more. It can be referred to as a fundamental database for the organization, that connects several groups with a single information source that is accessible to everyone. In addition to efficiency and productivity, it provides real-time information to teams, helping them make informed decisions.
A strong ERP implementation enables organizations to minimize Go-To-Market time, adapt to different business situations and guide the top management in taking factually based decisions.
The Objective of the Article, my two cents
When it comes to the implementation of ERP, there are certain challenges that will need to be addressed. Based on my 18+ years of experience with ERP Implementations of multiple Vendors, in leadership positions, I faced multiple challenges which delayed or stopped the complete transformation of an organization or the process. This article highlights the 8 integral concerns associated with the usage and implementation of ERP. Which include data security problems, choosing an inappropriate partner for ERP implementation, inefficient project management and the selection of the project team.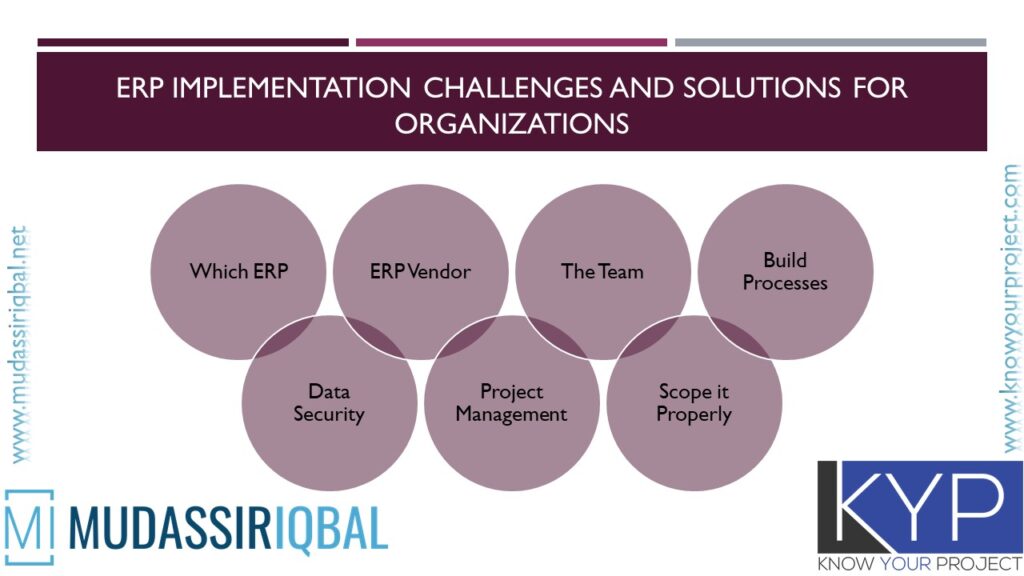 Which ERP to select for the organization
The Importance of Data Security for ERP
Bad project management can leave you high and dry
Select ERP partners as if you're selecting a midwife.
Select a team as if it's a team for Grand Prix.
Don't fall for overselling and understand your worth
Own the Implementation
Up your game before going for ERP