Team building is one of the most widely used group-development activities in organizations.
"I think it's easy for people at many companies to become cynical, which then leads to politics, which can create cancer that can topple even the greatest companies." — Kathy Savitt, managing director at Perch Partners, a consulting firm.
Over time, these activities are intended to improve performance in a team-based environment. Team building is one of the foundations of organizational development that can be applied to groups such as sports teams, school classes, military units or flight crews.
Team building activities increase social relations and teamwork among group members. The ultimate purpose is to boost team performance and effectiveness.
Hiking, ropes courses, problem-solving exercises, and team games are all team development activities. Examples of teambuilding activities:
Trust exercises
Communication exercises
Problem-solving activities
Outdoor team-building activities
Team-based games and competitions
Diversity and inclusion activities
Volunteer work and community service projects
Team building exercises can be tailored to a team's requirements and goals and done at the office, a conference centre, or even online.
Confidence-building exercises facilitate the elimination of communication barriers and enable team members to communicate more effectively with one another. This can lead to improved collaboration and problem-solving efficiency.
•Team-building activities unify. Working collaboratively toward a shared goal is a great way for team members to help each other reach a higher level of performance.
Why team building is necessary
Increases trust and collaboration: Trust is a crucial component of effective teamwork, and team building exercises can help to increase trust and collaboration among team members.
Team members learn to work together more successfully through team building exercises, which can lead to improved teamwork and cooperation in the workplace.
Many exercises require teams to work together to solve problems or accomplish challenges, which can enhance problem-solving skills and creativity.
These exercises can be entertaining and engaging, and they can help raise morale and motivation among members of the team. This can result in better job satisfaction and enhanced productivity.
Team building exercises can also serve to foster diversity and inclusion by encouraging team members to collaborate and respect one another's uniqueness.
Enhances team bonding and cohesion: Participating in team bonding activities together can boost cohesion, leading to a more positive work atmosphere and enhanced team performance.
Team building is a significant investment for businesses because it may increase communication, collaboration, and overall performance among team members.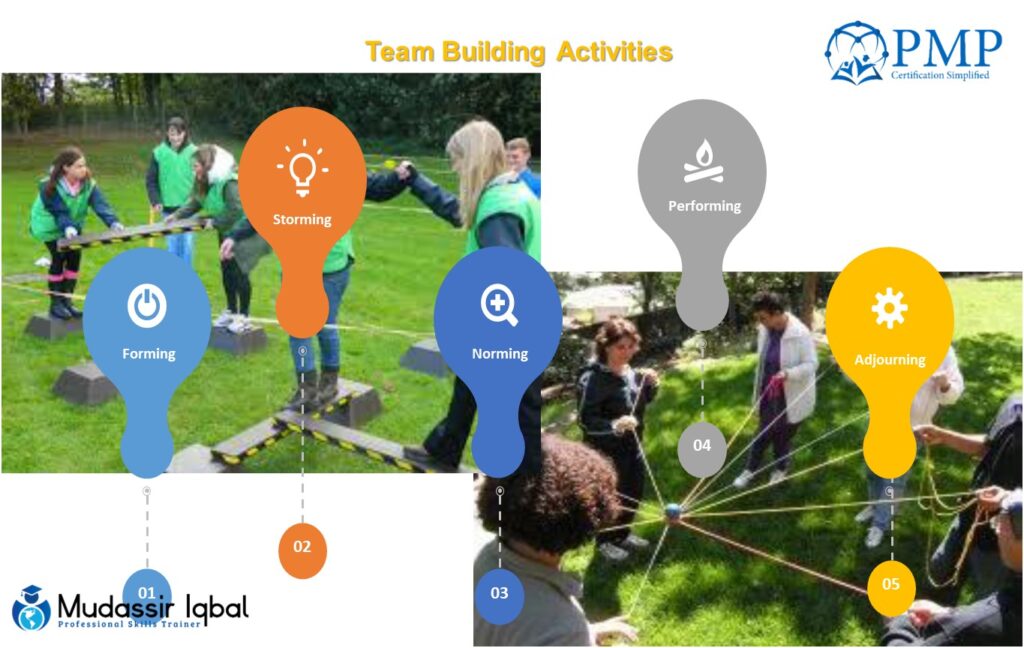 Reference: