Are you looking for ways to improve your management style? There are lots of ways you can start improving, and these days managers are finding success with podcasts tailored to them. You can keep up to date with everything happening in your field, and you can do it while you're on the go. Here are some of the best project management podcasts out there that you need to check out.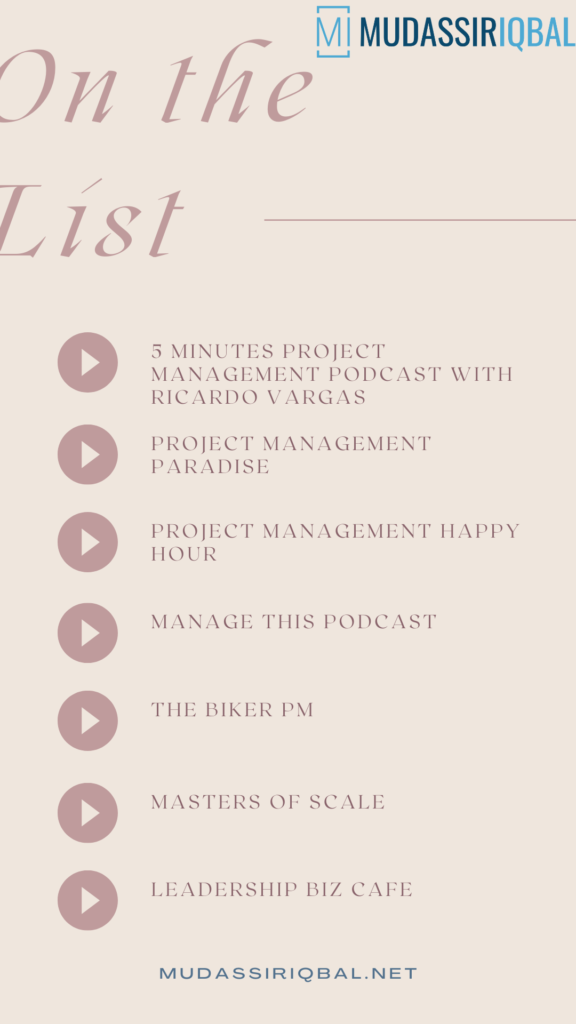 As the name says, this podcast is only 5 minutes long, so you can easily squeeze in a listen alongside everything else on your to-do list. There are over 400 episodes currently available, covering everything from project management to crisis management and more.
The host, Ricardo Vargas, is an expert in leadership and project risk assessment. You'll learn a lot from him, even in such a short time frame. 'What's great about this podcast is that you can use it to earn Professional Development Units (PMUs)' says PM blogger Dania Becker from Essay Services and Revieweal. 'It's a great way to improve your skills.'
This podcast has episodes centring on all kinds of topics, ranging from project management methods, software, leadership, and more. Experts from all around the world are featured on the show, so you can get some good insight.
Many have found that the podcast helps them with running multiple projects at once and dealing with a lack of project funding. If this sounds similar to your experience, this could be a helpful listen.
This podcast is hosted by two project management experts: Kim Essendrup, and Kate Anderson. Every week, they take a specific problem and offer real-time advice. They offer suitable examples to show you how the problem can be solved, making it highly actionable advice.
This is another podcast that can count towards your PMUs. They offer quizzes and tests, so you can ensure you've taken in all the data they give you.
This podcast is hosted by Andy Crowe and Bill Yates, two management experts with years of experience under their belts. Alongside them, they bring in industry leaders, who can give listeners excellent advice.
As well as advice on project management issues, they have lots of info on certifications too, with advice on how to earn them yourself. It's a great podcast if you're hoping to improve your knowledge.
This podcast aims to help small businesses and entrepreneurs learn more about project management, and centres its advice around their experiences. Host Anthoney Pavelich conducts interviews with experts in the field, where they talk about their successes and failures.
Listening to this podcast, you'll be able to emulate their successes while avoiding the same pitfalls that they fell into.
This is an interesting podcast as it's hosted by the co-founder of LinkedIn, Reid Hoffman. Each week he interviews a different business leader about their management style, and how that has lead to the success they have today.
'This is a fascinating podcast thanks to the guests that are on it' says writer Craig O'Brien, from OXEssays and Assignment Help. 'There have been guests from Bumble, Spotify, and more, so you can really get some god advice.'
This podcast has episodes of all lengths, from ten minutes all the way up to an hour. With so many different episodes, there's going to be something that fits your needs here. It's entertaining as well as educational, as host Tanveer Naseer is an engaging speaker.
You should check out the episodes on the power of expectations, and how to understand your own shortcomings as a leader. There's a lot to learn from here, so it's a podcast worth listening to. These are just a few project management podcasts that you should be checking out. There's so many out there, so listen to as many as you can and see what sticks with you. You'll be sure to improve your skills as a manager if you fit these into your day. Take a listen to these and see.