A business Case is a validation for a proposed business based on its expected commercial benefit. In this video, Mudassir Iqbal presents the significance of the document for sustainability and reliable evidence that computes the value of an organization incorporating sustainability.
It's a document that outlines the justification for a project or initiative. It describes the costs, benefits, and risks associated with the project and provides evidence to support the decision to undertake the project. This also includes an analysis of alternative solutions and the preferred option.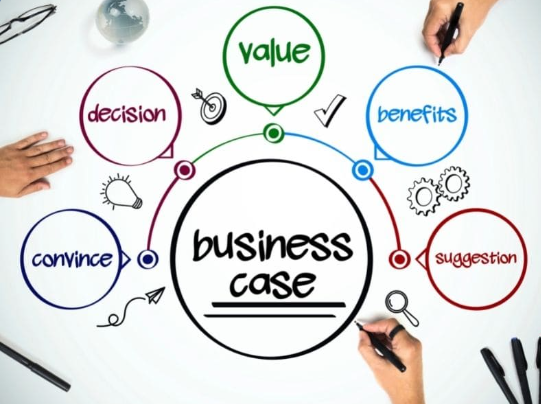 As the project begins, the Business Case establishes the ultimate aim of the project for all stakeholders including the project manager and sponsor. Often there are concerns regarding what is expected from a project. Formulating the Business Case takes the discussion from "what do we intend to build" to "why do we intend to build?". This provides a justification to start with a project.
Usage of Business Case
It justifies projects and initiatives. It analyses the project's costs, advantages, and risks and supports its implementation.
It is crucial for various reasons:
Project Approval: It secures project approval. It helps decision-makers understand project costs, benefits, and risks and ensures that the project meets company goals.
Stakeholder Management: It effectively communicates the project's goal, benefits, and value to the organisation to manage stakeholder expectations.
Resource Allocation: It secures funds, manpower, and equipment for a project.
Project Planning: It outlines project outcomes, advantages, and risks.
Performance Tracking: It offers a benchmark for tracking project performance and ensuring it delivers desired outcomes and benefits.
A business case is essential for project approval, stakeholder management, resource allocation, project planning, and performance tracking. A strong business case makes the case for a project and aligns it with business goals.
The Episode went On-Air on 8 Sep, 2018
Updated on 8 Feb 2023