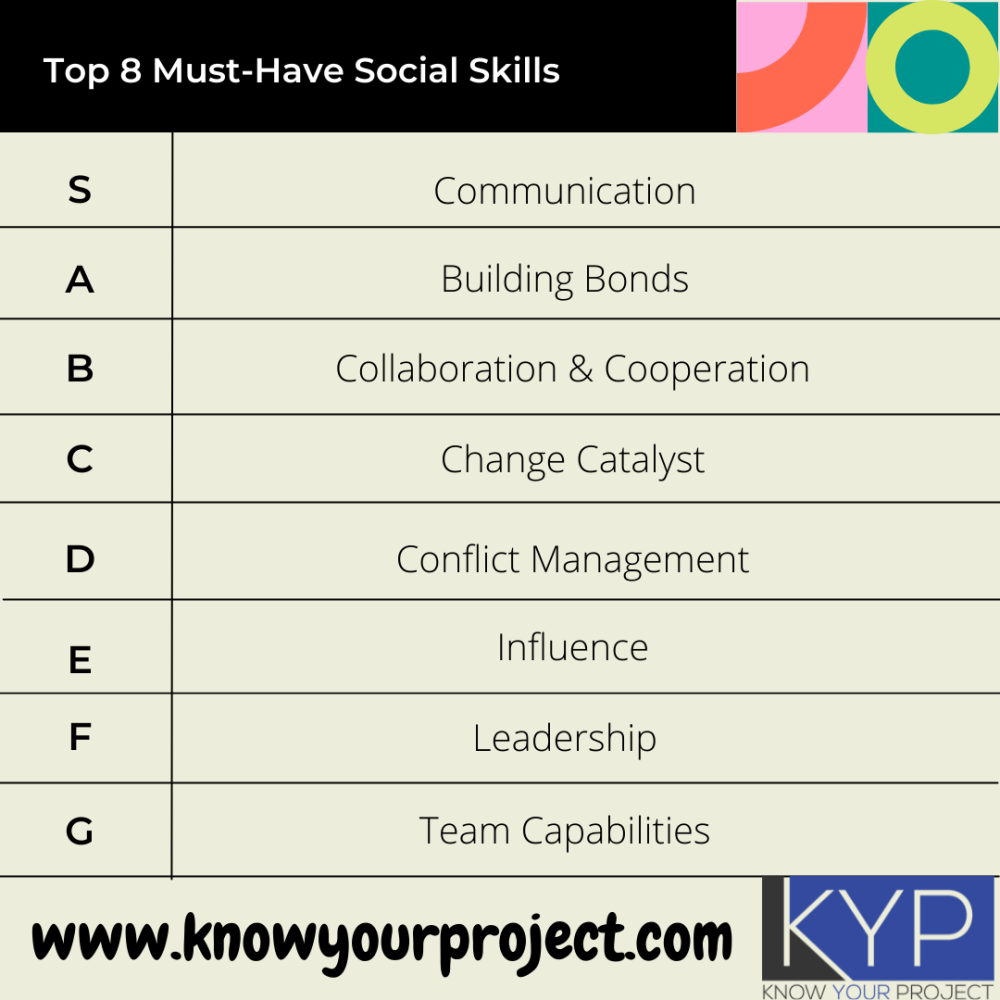 While there is a lot of talk about hard skills, I would be focusing on the social skills in this article to enhance productivity and boost organizational performance. These skills help us to understand the best application of technical practices into certain situations in real-time. They further promote hard skills and goes way beyond technical training and cultured disciplines leading to ultimate innovation. Developing these skills keep you one step ahead in a fast-paced environment.
Social skills are often referred to as behavioral competencies including effective communication, negotiation, creative problem solving, persuasive power, and much more. These can be associated with the emotional intelligence quotient (EQ) as well – the ability to understand and control the emotions of yourself and the people around you. Let's take a look at the top 8 social skills every project manager must-have.
Communication : Project managers with efficient communication skills are capable of understanding their team members, their routine responsibilities, and any emerging or existing conflicts
Building Bonds : Building relationships with your team is not merely important for workplace culture but contributes to overall team productivity as wel
Collaboration & Cooperation : When a group of people sits together to work on a project with the key objectives and goals, it's important to ensure collaboration & cooperation among them
Change Catalyst : These unpredictable factors can influence the project to a greater extent. Being a project manager, you should understand the change and direct the resources, information, and skills in the best possible way
Conflict Management : Conflict management strategies make your leadership more effective and easier particularly in challenging situations
Influence :  the ability to influence or persuade is a key social skill. Even in challenging situations where you can use the power of authority, I would still say it's better to control the situation through influence.
Leadership : The ability to inspire and motivate is what leadership is all about
Team Capabilities : Nothing can beat the team spirit! A project manager should know how to keep the project team together and take them in one direction thus aligning the responsibilities and goals.